In the past, the bidet was a famous tool present in most households. Over time, it has become less used and neglected. However, it is worth noting that it is slowly coming back to all households. It is a practical tool that not only allows you to enjoy impeccable hygiene of your private parts but also offers the possibility to wash your feet in complete serenity. With all the new models that have come onto the market, it isn't easy to choose just one in particular. So what criteria should you base your choice on?
Choose Your Bidet According to the Different Categories Existing on the Market
Nowadays, bidets are not like the ones before. You can find several categories that adapt to all types of ages, morphology, and needs. We can distinguish the suspended bidet among the main ones that are all the rage on the market today. The latter is mounted on a support frame. The advantage of this one is that it is a modern model with a pure form. Moreover, it is convenient and hygienic. This bidet seems to be the right choice for people who like to stand out from the crowd.
Apart from this elegant model, you can also opt for the free-standing bidet. Unlike the latter, which remains suspended, this one is fixed on the floor like an ordinary toilet. The advantage of opting for such a model lies in its adaptation to all morphologies and in its ease of assembly. It is the perfect choice if you are a fan of all things retro. On the other hand, it should be noted that this model is quite bulky. So if you don't have enough space in your bathroom, you'd better think about another option.
Finally, the retractable bidet is one of the other models that are getting a lot of attention. This category offers you, in addition to a swivel stand, casters to optimize your experience. In principle, this model is especially recommended for people with reduced mobility or for those who are elderly. One of its main advantages is that it can be adapted to any bathroom without exception.
Opt for a Bidet Taking Into Account the Materials of Its Manufacture
This is an essential criterion that ensures the quality of bidets and their durability. Indeed, it is useless to choose a beautiful bidet if it does not serve you for more than a year. Thus, several options are available to you. It is possible to select ceramic bidets and those made of porcelain. In fact, it is much more advisable to choose a ceramic bidet. This is one of the primary materials used in manufacturing these models. The advantage of ceramic is, first of all, the price. It is less expensive, but this type of bidet also resists very well to stains, discoloration, and scratches.
Besides, it is also possible to opt for a porcelain bidet. It is a derivative of ceramic, but it should be noted that it also has its share of advantages. Indeed, its white color adds a touch of elegance to your bathroom. In addition, it is a thin, waterproof model and very robust.
Both materials have their benefits. It is up to you to choose which one best suits your needs and requirements.
Make your choice taking into account the style of your bathroom
Of course, it would be unthinkable to opt for a model totally out of harmony with your overall decoration. That's why you should choose your bidet considering this aspect. It is also possible to ask for advice from a salesman on-site to optimize your choice.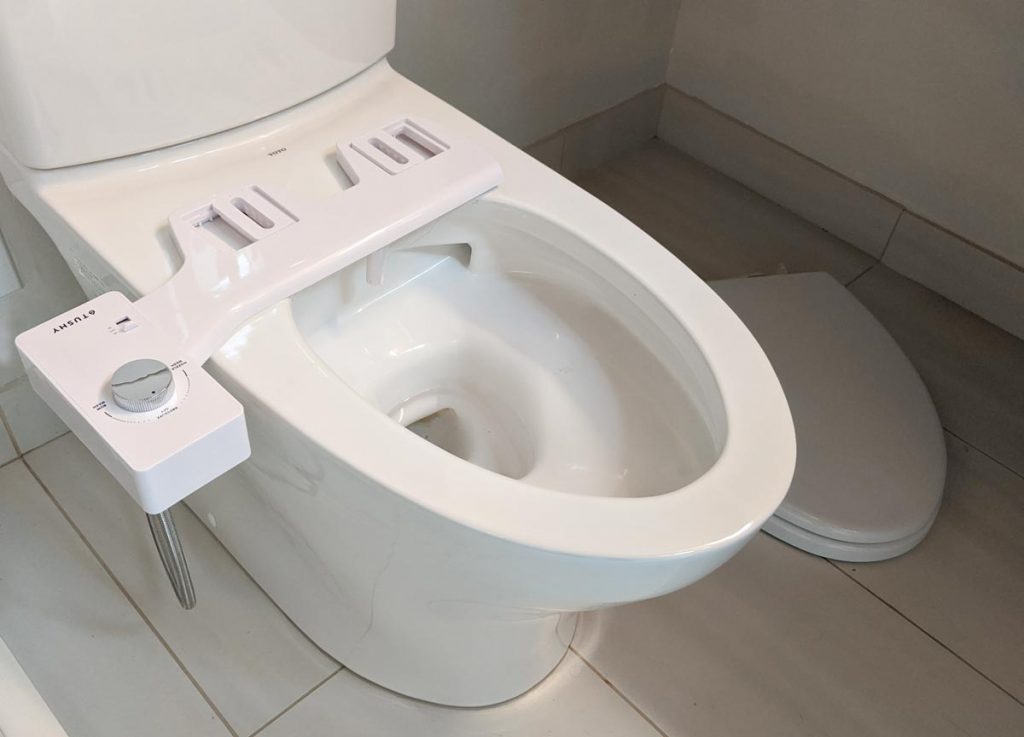 How to Choose Your Bidet?