Every responsible homeowner knows and understands the importance of rain gutters. And, one way to ensure that they keep functioning well and protect your home from damage is by keeping these gutters clean and well-maintained. However, before you go with the idea of cleaning it yourself, let me give some reasons why it is better to hire a professional!
1. It Is Safe and Helps to Avoid Accidents
Climbing. Going up and down the ladder. Reaching. Handling a hammer or drill. Moving long sections of gutters. Just one single mistake and you can end up injuring yourself.
It is true that today you can find many online DIY rain gutter cleaning tutorials. However, climbing a ladder to the height of your gutters to remove debris while trying to balance on the ladder at the same time represents a huge risk of an accident. For instance, did you know that, according to statistics, more than 40,000 people are injured every year due to a fall from a ladder?
So, my dear friend, if you are doing it yourself just to save a few dollars, then let me tell you that it is not worth the risk. Instead, I recommend you to hire ABC Seamless Rain Gutters so you can keep your feet on the ground.
Compared to you, these professionals are well aware of the risks and are therefore well-equipped for the job and can ensure their own safety.
2.Inspection
As part of their gutter cleaning services,  many professional companies also inspect your downspouts, gutters and other systems that can affect how rainwater moves away from your house.
These technicians can recognize the signs and symptoms that have been causing any water damage issues that you have or can have in the near future and give you solid advice on what can be done next.
3.Hygiene and Comfort
Did you know that an unclean gutter can become a breeding ground for viruses, bacteria and other microbes? In addition, these clogged gutters also represent hunting grounds for pests like rodents, termites, wasps and mosquitoes.
If you want to prevent this, I suggest you hire a professional gutter cleaning company as soon as possible. These experts know everything about gutters and will thoroughly clean them, preventing the growth of mold and mildew and proliferation of pests.
4.Extend the Lifespan of Your Gutters and Roofing System
What do you think happens when unclean and clogged gutters trap debris and moisture? They are unable to serve their purpose and as it has nowhere else to flow, the water will sit on top of your roof. This can weaken roof tiles and cause them to collapse.
So, if you don't want things to start to get out of hand, it is better to hire gutter cleaning professionals.
5.Time and Efficiency
If you are thinking of doing the rain gutter cleaning yourself to save some time, you are completely wrong. Instead, the activities involved in rain gutter cleaning and the coordination skills you will need to have will already take a lot of your time.
Hiring experts will get your job done quickly and efficiently as they have the proper training, experience, knowledge, tools, and equipment to handle even the most difficult gutters and downspouts.
6.Cost-Effective
When the temptation to use the DIY route to save money becomes too strong to resist, remind yourself that sometimes cheap can be expensive. So, be smart and let professionals take care of the job.
7.Peace of Mind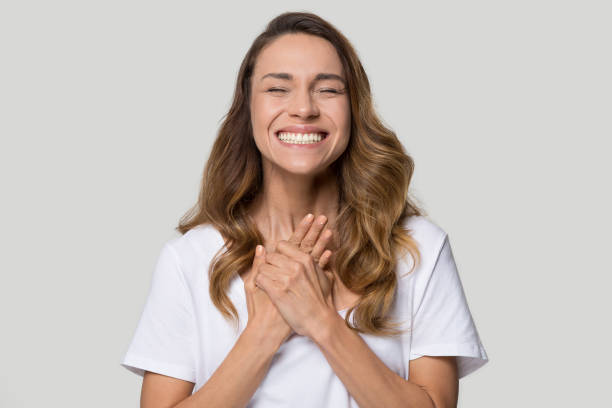 When you have hired a team of professionally trained technicians with experience and knowledge, you know you are taking the right steps to take care of an essential investment as a homeowner. You won't have to worry about water damages to foundations and roofs.
But the most important thing is that by doing this, you are keeping your family safe.
If you want to keep your gutters clean and have this peace of mind, then you need to check out ABC Seamless Rain Gutters!
Reasons Why Hiring Professionals For Gutter Cleaning Is a Smart Decision